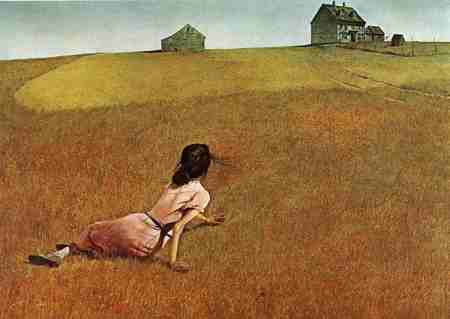 They're all related. More later.

Path of the Hero (Thanks to Joseph Campbell and "The Hero with 1,000 Faces")

1. The "hero" (who at this point isn't; he's just a guy, a shlub, a trash collector, a farm boy from Tatooine) separates from society.

due to trauma
due to choice
due to experience
due to accident
2. He enters "the wilderness", the desert, the Wasteland
= that realm where there is nothing familiar, nothing to latch onto, the comfortable and the safe are disrupted and gone
3. There he experiences something that is terrifying and transformative which, if he survives it, gives him new insight.
= looking into the abyss, the meaninglessness of human life - puts him at the crossroads where he is posed with two paths he can go down, that of the monster or that of the hero.
Monster, Grendel, is consumed by darkness and tries to spread darkness and violence to others - sowing despair rather than hope and using other people for his own benefit
Hero, prophet, faces the darkness and transcends it to become something new
4. He returns as a changed being, the hero, to society bringing back some new insight, hope, joy, freedom.
Moses fits this model
Achilles fits this model
Gawain fits this model
Red Riding Hood fits this model